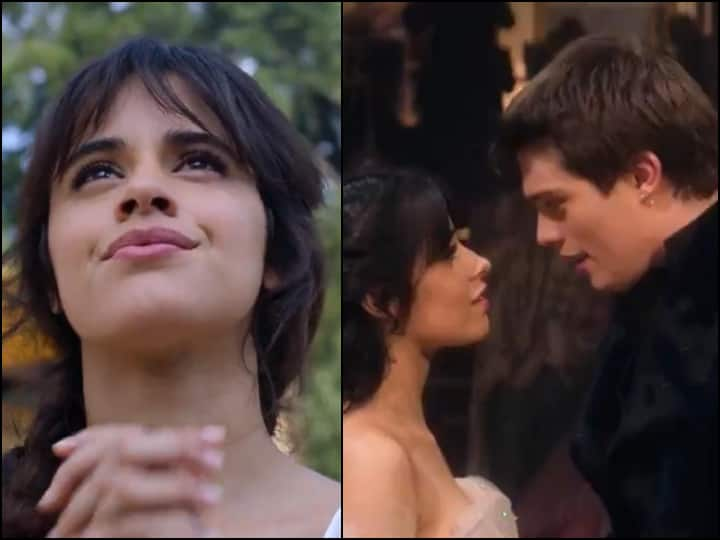 The wait is over as Amazon Prime Video has unveiled the trailer of 'Cinderella', which will star Camilla Ceballo in the titular role. Adding a new twist in tale, the makers will be showcasing the struggle of Ella, who wishes to pursue her dreams of owning a boutique store. The modern-day musical offers a bold take on the traditional fairytale story we all grew up listening to.  
Our ambitious heroine Ella doesn't want to marry a prince and instead wishes to create opportunities for herself. With the help of her Fab G (a genderless fairy godparent) aka Billy Portor, she aims to fulfill her dreams.  
Despite facing obstacles and taunts by her stepmother, she perseveres to make her wishes come true. When the King announces a ball for his son to choose a wife, Ella decides to make use of the opportunity and show others her self-designed outfits. 
While Ella's stepmother acts as a barrier, Fab G comes to her rescue. Dressed in a radiant golden gown, the fairy godparent engages in a fun banter with Ella.  
'Cinderella' Cast
While Camila Cabello is playing the lead role, Nicholas Galitzine will be seen as Prince Robert. Idina Menzel is essaying the role of Cinderella's vicious stepmother while Minnie Driver will portray Queen Beatrice. The much-awaited flick also stars Billy Porter and Pierce Brosnan in key roles. 
'Cinderella' will premiere on Amazon Prime Video on September 3, 2021. Kay Cannon has directed the film, which will feature covers of songs written by top-selling musical artists.