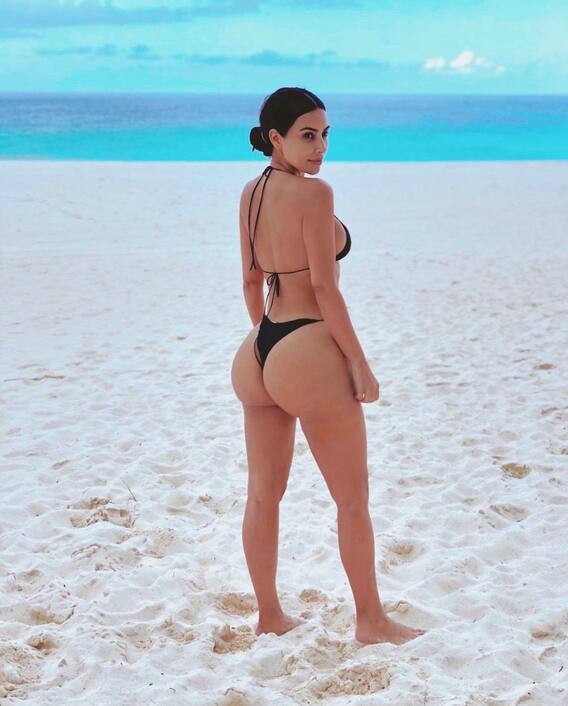 American reality TV star & makeup mogul Kim Kardashian started off the week with a brand-new set of her bold bikini pics. 40-year-old Kardashian flaunted her famous asset in a sexy black string bikini in a new Instagram post. [pic credit: Instagram/Kim Kardashian]
In a second pic, she faced the camera straight-on placing her hands on her head and looking down towards her feet. She captioned the sultry photos, "resting beach face." [pic credit: Instagram/Kim Kardashian]
Kim's cheeky thong pic comes a day after she shared some adorable pics of her two year old son Paslm enjoying his meal. [pic credit: Instagram/Kim Kardashian]
Cuteness Alert! Baby Paslm enjoying his food as mommy Kim clicks him.
Just last week, Kardashian had posted some more revealing swimsuit pics as she walked through the water on her favorite island in a string bikini set with a cowboy hat to complete the look.
Kim has been sharing a lot of bikini snaps from her recent vacation.
ALL PICS CREDIT: Instagram